Services - Machine Refurbishing
Our in-house refurbishing center will make your machines new again. From a complete overhaul to updating the controls or retooling for a new part, you can be assured of many more years of service at a fraction of the cost. Considering the price of new equipment and budget constraints, it makes sense to investigate these options.
When done professionally, machine refurbishing provides a cost-effective solution that does not compromise quality of performance. With the up-to-date technologies Albert's Spotwelders has at its disposal, our technicians can upgrade your equipment to make its production rates and output quality no different from those of a new machine.
All of our workmanship is covered by a one-year parts and labour warranty. Call us for more information or to get your welding equipment refurbished to meet the latest standards.
Welder waiting to be overhauled and retooled.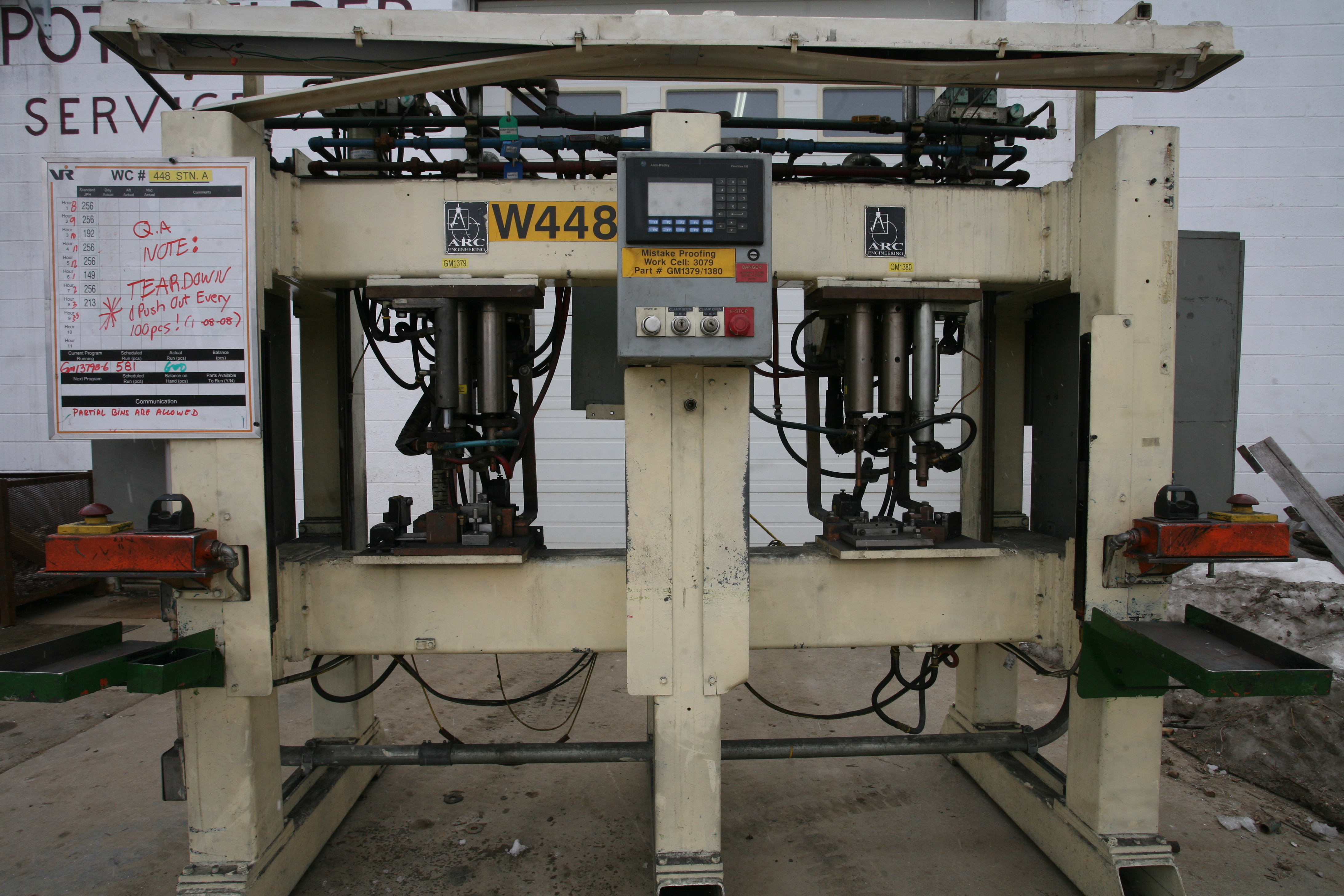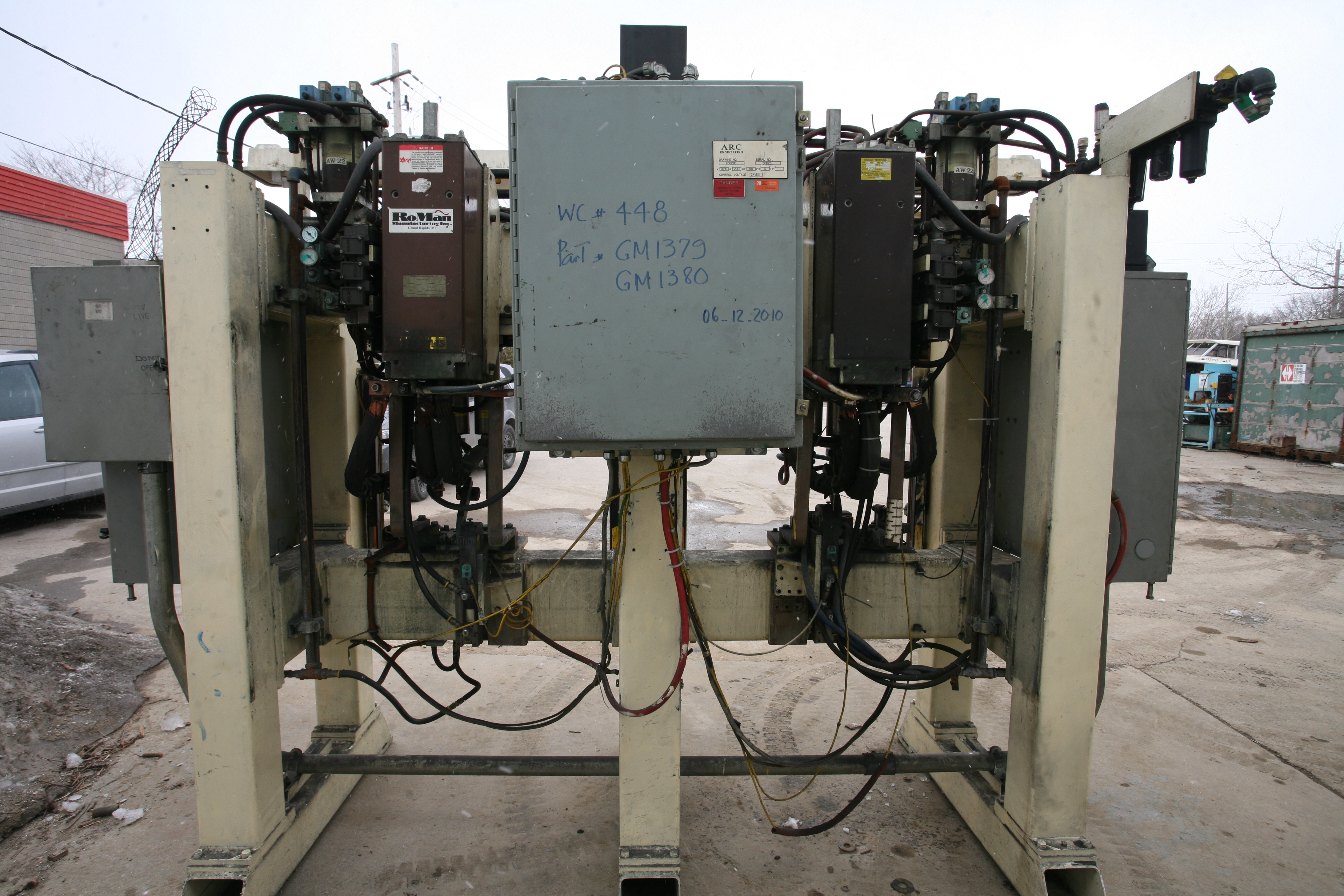 Stripped down to the frame.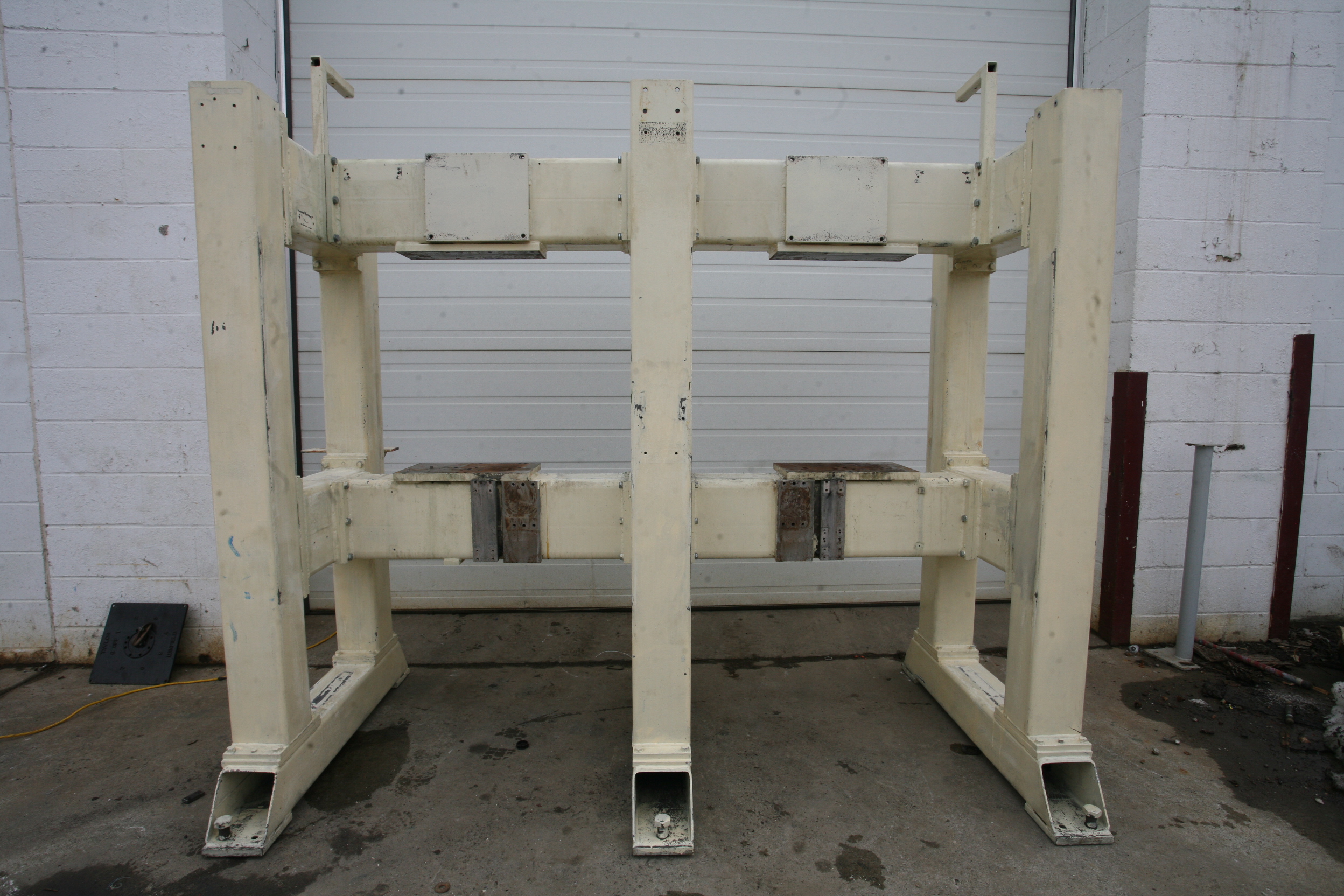 Completed rebuild